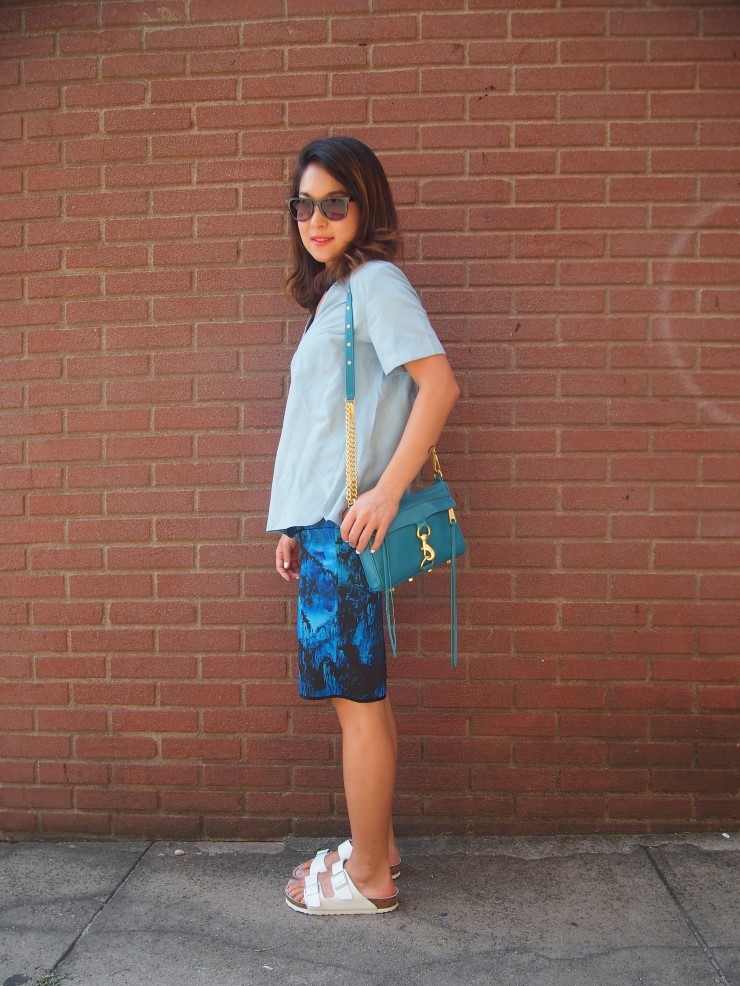 When Birkenstock got super popular in Korea years ago,
I didn't like it because 1.everyone got a pair 2.not very attractive looking to me at that time.
But guess what, Now I love wearing them with my sweatpants, dresses and many more!
Especially with any type of feminine outfit, I love wearing Birkenstock as a little twist.
I think simple and bold look of my Arizona sandals balances out nicely.
I can't believe that the weekend came to end already.
But it's like that every weekend tho, right?
This weekend I ran a lot of errands, visited one of my best friends in Central Jersey for a bonfire in the backyard
and went surfing to Rockaway beach with my man and closest work buddy.
Over all, it was a pretty damn good weekend and I feel ready for the week :)
I hope everyone feels the same and thanks for reading!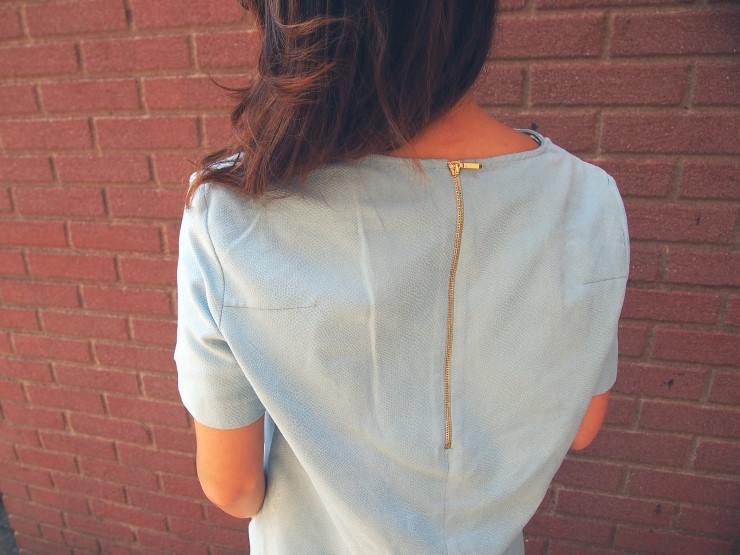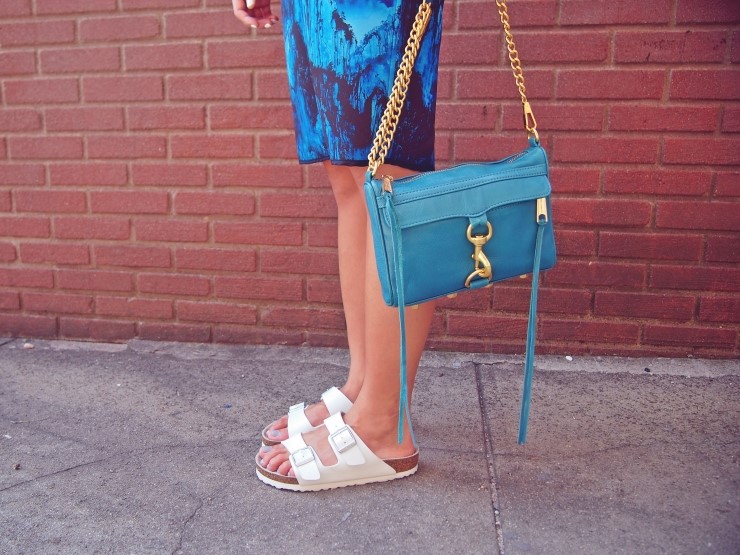 Python Patterned Top // Zara
Neoplan Pencil Skirt // Zara